The Environmental Resource Engineering (ERE) option is part of the Environmental Systems Graduate Program at Cal Poly Humboldt. The option focuses on the analysis and modeling of land, water, and renewable energy systems. Career possibilities include work in environmental engineering, water quality engineering, renewable energy engineering, and water resources engineering.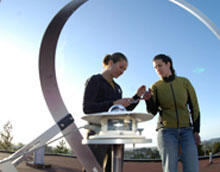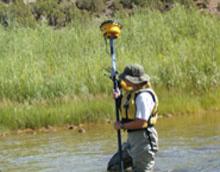 Recommended Program Prerequisites:
Applicants should have an undergraduate major in engineering (civil, mechanical, agricultural, chemical, industrial, environmental, or other) or physical science. Students who have not yet completed core competencies needed for Environmental Resources Engineering may be required to take additional units of prerequisite coursework.
Program Requirements:
Course requirements for the program include a set of classes that are common to the Environmental Systems Graduate Program. Students must complete a minimum of 30 units of coursework to receive a master's degree in Environmental Systems. Each student must also complete a master's thesis or project.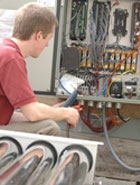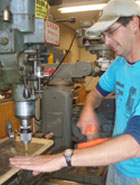 Additional Information
International Students can obtain additional information about graduate studies at Cal Poly Humboldt at the International Student Website.